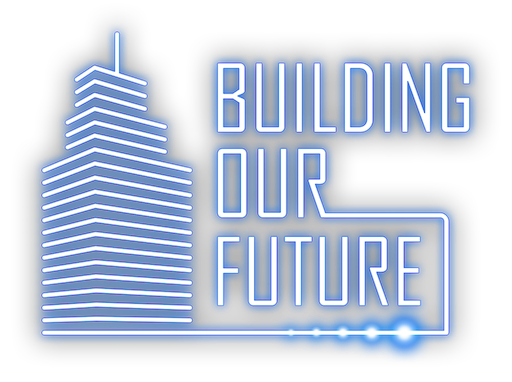 Last month, Podaris founder Nathan Koren sat down with Bert Broadhead from "Building Our Future" – a podcast series focused on "meeting the people who change the way we design, construct and interact with the built environment".
During the podcast Nathan discusses the vision for Podaris, and his thoughts on the future of transport and cities.
Stream or download below!
Nathan Koren | Founder & CEO, Podaris
Nathan is an architect, transport planner, software engineer and entrepreneur. Having worked for many years as an architect specialising in sustainable transit-oriented developments, Nathan became interested in how new transportation technologies could positively influence urban design. This led him to work on planning and design stages of urban-scale Automated Transit Networks, before launching Podaris to tackle the issue of collaboration.
  </p><p>There are several tools aiming to act as the single source of truth in construction projects (for example, <a href="https://thebimhub.com/level-4-bim/?&amp;amp;selected_facets=topics_exact:Level 4 BIM">BIM level 4</a>) but creating a single model that accommodates all the needs of planners, economists and engineers needs enormous complexity. At the heart of Nathan's ethos is ensuring that the Podaris design is sufficiently sophisticated to ensure that all key decisions can be made but simple enough so that it focusses on just the key shared information. It achieves this by acting a parametric model with key data in the cloud and APIs to stay synchronised with 3rd party software.</p><p>

  </p><p>We touch on the issue of Big Data and it's worth taking a look at the <a href="https://en.wikipedia.org/wiki/DIKW_pyramid">data pyramid</a>. The point is to remember that contextualised data is meaningless. We need to provide context to turn it into information and process the information to make knowledge. We can then implement that knowledge in the for of wisdom. It's worth bearing in mind next time you consider gathering data!</p><p>

  </p><p>Nathan previously worked on the autonomous <a href="http://www.ultraglobalprt.com/wp-content/uploads/2011/10/Ultra_SelfTour2.pdf">Heathrow POD</a> system (designed by <a href="http://www.ultraglobalprt.com/">Ultra Global PRT</a>). We discuss the benefits and why it has failed to take off elsewhere.</p><p>

  </p><p>Given Nathan's background, it may be surprising that he predicts that the transport mode of the future will be feet. In the context of our conversations with Chris Choa, Andrew Waugh and Vanessa Butz about the importance of human connectivity, however, this seems more logical. As information becomes more democratic and widely available, Nathan sees a growing importance of human concepts of trust and creativity which require direct relationships to flourish and argues that it's in dense urban environments where this will continue to flourish.</p><p>

  </p><p>For those, like me, looking forward to recapturing green urban spaces through the Autonomous Vehicle revolution, Nathan offers some pretty glum thoughts! </p><p>

  </p><p>Nathan's favourite building is the <a href="https://www.britannica.com/topic/Pantheon-building-Rome-Italy">Pantheon</a> in Rome. In terms of innovation, the use of CLT and computational manufacturing in buildings is what excites Nathan.</p><p></p>
</div>
</div>