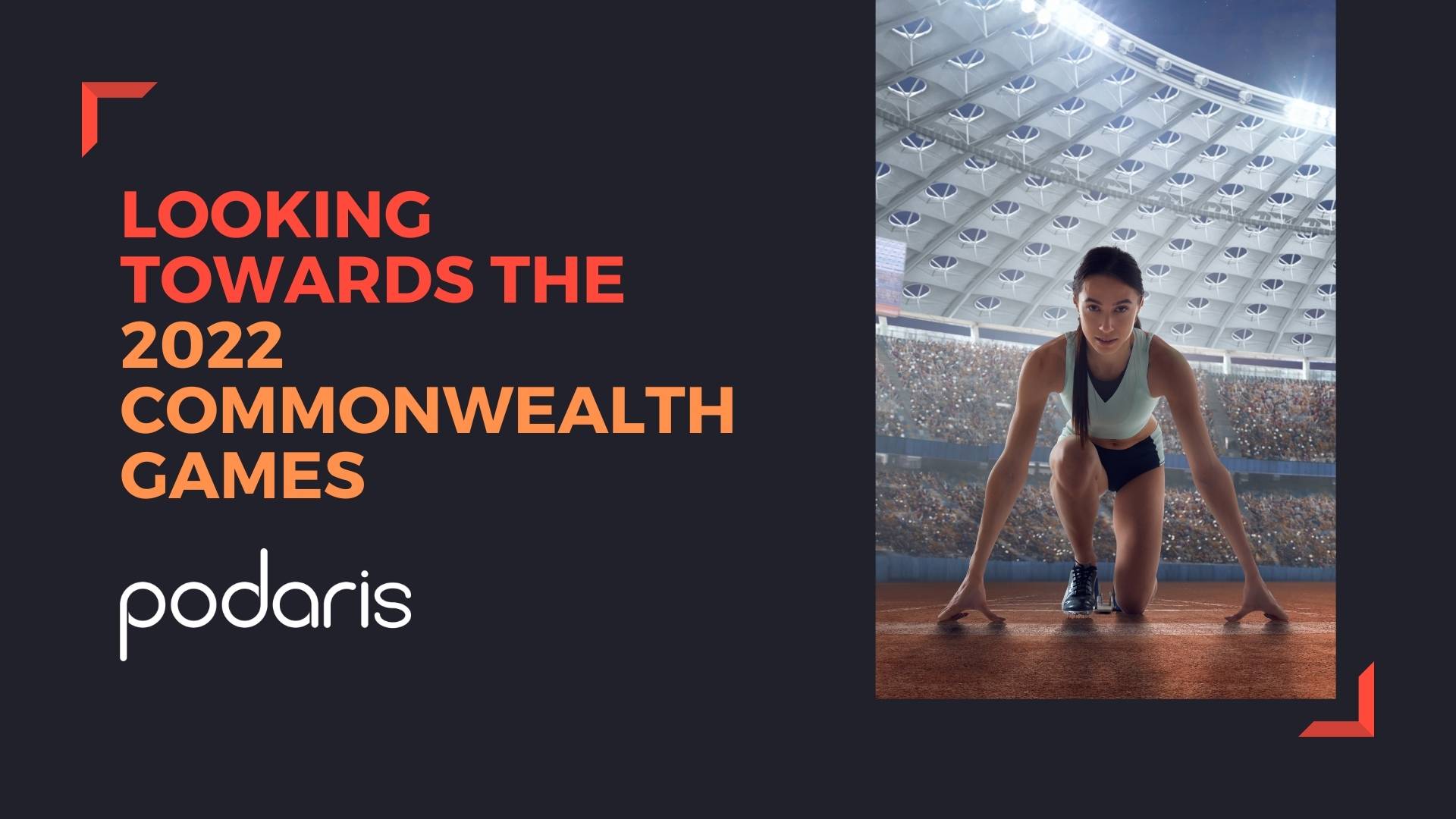 The 2022 Commonwealth Games are almost upon us. From 28th July to August 8th, Birmingham will host the multi-sport event, with over 70 participating commonwealth countries and over 5000 participants.
Beyond supporting the games itself, the Games Transport Plan aims to create a legacy for Birmingham and the region that will serve to boost its economy, improve transportation in the area and assist in COVID recovery.
The detailed coordination and planning underpinning the game's transport strategy has its origins back at least as far as 2018, when Transport for West Midlands staff traveled to the 2018 Gold Coast Games to better understand how transport planners in Australia had met the unique challenges associated with hosting nearly 300 events. For the Gold Coast Games, a number of provisions including free public transport across bus, train and light rail, as well as temporary games lanes on its M1 motorway, all served to connect athletes, spectators, officials and emergency services between venues.
In Birmingham, England, the games will serve as a catalyst for the development of a number of new transport projects and accelerate ongoing work in the region. From cycle routes and tram extensions, to new bus rapid transit services, transport is very much at the heart of investment in the games and beyond. Dramatic, and sometimes controversial projects, such as the removal of the Perry Barr flyover have aimed to "future-proof" the area's transport infrastructure, once new homes are built after the games.
Creating a transport legacy
There are grand plans for Perry Barr, a suburban area home to the international athletics venue Alexander Stadium, where the local council aims to build on the investment in the games to fulfill its 2040 'masterplan', a vision of prosperity for the region that will transform the lives and life-chances of residents for years to come.
This will build on current projects, such as investment in transport, which has included:
More than £60m invested in transport infrastructure
Improved pedestrian and cycle facilities
The introduction of the Sprint bus priority corridor
The expansion of a cycle hire scheme
A reconfigured bus interchange adjacent to the rail station
The vision for transport in the area is focused on prioritising sustainable and accessible transport modes - walking, cycling, buses, trains and micro-mobility. Integral to transportation during the games is Sprint, developed to reduce congestion and travel times by extending bus lanes, prioritising buses at junctions and allowing for off-board ticketing at bus shelters.
Sprint intends to facilitate over 30 million journeys a year and save up to 20% journey time during peak hours. Eventually, it will comprise 7 bus corridors (see below) and connect HS2 and new tram extensions. Future bus priority measures in Walsall and Solihull (part of phase 2 of the Sprint scheme) will be finalised and brought to public consultation later in the year.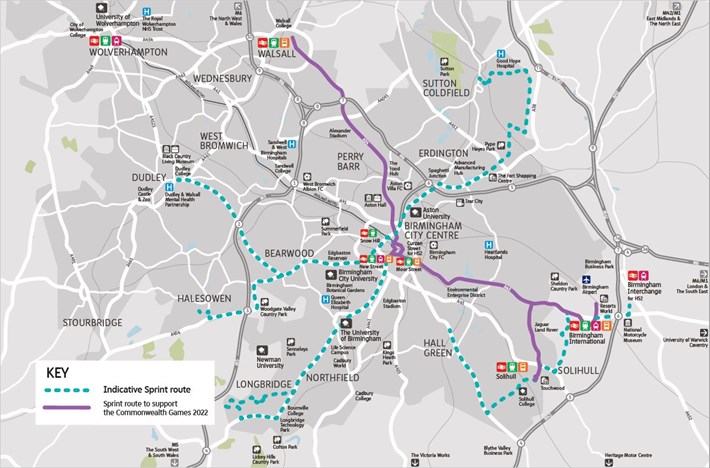 Unfortunately Sprint's hydrogen-powered rapid transit vehicles will not be on the road in time for the games. Instead, existing National Express West Midland buses, which lack features for swift disembarkation, will assume the role. The Great Barr park and ride scheme, designed to take travelers to Alexander stadium, will also not meet the deadline for the games.
A renovation of the University railway station, on the Cross-city line, is also expected to double its current footfall, and accommodate increased passenger numbers during the games.
Ultimately, the ambition for transportation during the games is one that makes effective use of the existing network and provisions for temporary measures. It seeks to prioritise travel that is green, accessible and minimises disruption – with a view to providing long term benefits that include sustainability, improved transport options and improved public spaces.
This has inevitably required a multifaceted approach. Within the realm of service scheduling, it has included modifications to fleet operations such as the reduction of vehicles and overall vehicle-kilometers driven, the optimisation of cost and the creation of a demand responsive solution for the Games Family bus services to encourage sustainable travel and minimise mileage.
Multimodal tools for rapid planning and analysis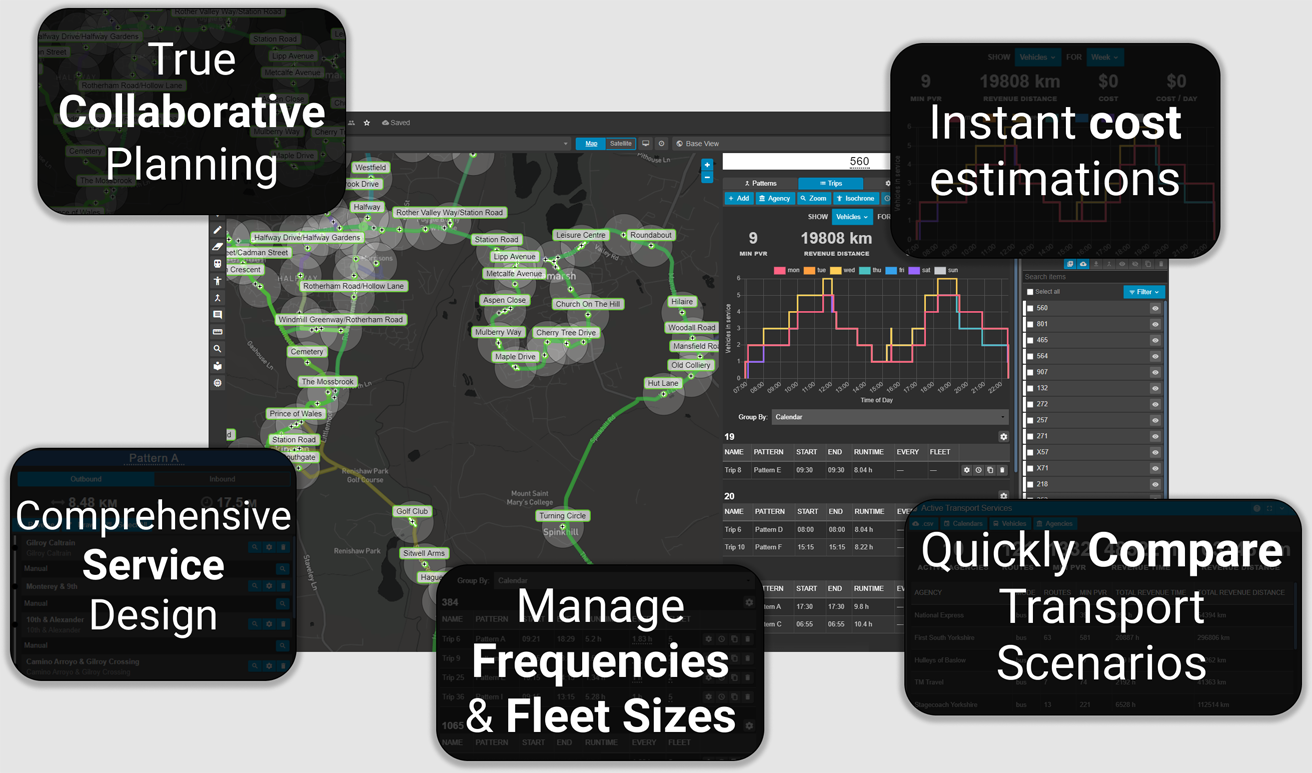 As planners look to future events and infrastructure improvements, tools for rapidly assessing the impact of multi-modal interventions on travel-time and accessibility will be crucial to delivering projects in a timely and budget conscious manner.
Podaris is a complete solution for high-level multimodal planning and analysis on a single platform. It represents a single source for truth for multidisciplinary teams and stakeholders to collaborate on transport projects of any scale. With simple click-and-drag operations, existing infrastructure can be extended and altered in order to compare accessibility across current and proposed networks.
Similarly, changes to service schedules can be modeled to explore the impact of fleet size and timetable changes. All of this works seamlessly across every transport mode, including bus, rail, light rail, cycling, and more.
More sophisticated agent-based mode choice simulation can help generate the outputs that inform proposals in a fraction of the time taken by existing tools. Podaris is already helping local authorities across the UK better understand and analyse their existing services and develop for a wide range of interventions including bus priority corridors.
Podaris enables all of this as part of a low-cost, cloud-based solution that aims to make cost and benefit appraisal the work of minutes, not months, and allows you to focus on creating innovative solutions to a wide range of transport challenges.
To see Podaris in action, schedule a demo and discover how it can help accelerate your transport projects.