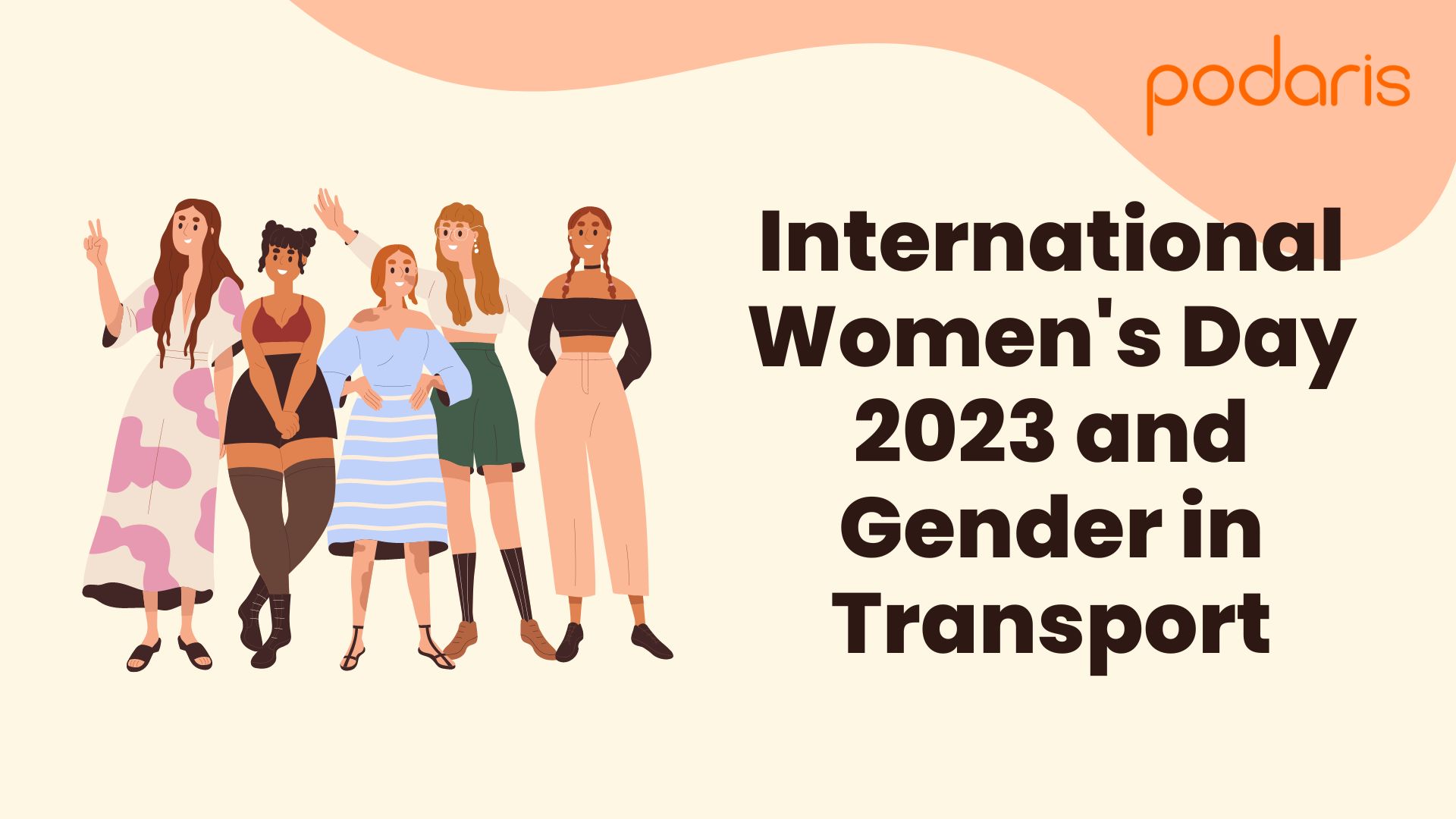 Today, March 8th is International Women's Day, and this year's theme is gender equity. Alongside the yearly points of focus that include celebrating women's achievements, lobbying for accelerated gender parity and education/raising awareness of women's equality, this year has a particular emphasis on "why equal opportunities aren't enough" and "why equal isn't always fair."
In this piece, we're highlighting some of the initiatives and resources that exist to combat inequality in transport planning and address some of the specific issues facing women as transport users.
The representation of women in transport planning, and issues specific to women as users of transport have increasingly been put under the spotlight over the last decade. While women account for 47 of the UK workforce as a whole, they only account for 20 percent of those in transport. In some areas of the industry within the UK, that number is even less, with women making up only 7% of coach and bus drivers, for instance.
Several organisations and initiatives already exist to monitor the gender disparity in transport and offer solutions. The UK's Women in Transport exists for the advancement of women in the transport industry and to provide a range of services, support and events (including today's Women in Transport spring reception with Transport for London). It also acts as the Secretariat for the All Party Group (APG) for Women in Transport, a cross-party group of MPs and Peers that was launched in 2016 to tackle the underrepresentation of women in transport.
The International Transport Forum, a global transport think tank, and the only one with a mandate for all modes of transport, has also developed a number of events, publications and projects with a focus on gender in transport over the last decade - including creating their Gender Analysis Toolkit for Transport, a hands-on tool informed by three key questions:
How are travel behaviours and patterns of women and men affected by their social roles and the level of accessibility of transport services?
How will transport policies, programmes and projects affect women and men differently?
How will greater gender equality in the transport workforce enhance transport infrastructure, systems and modes to benefit women and other users?
To the first point, the travel patterns of men and women do vary dramatically, and women's are typically more complex than men's. While mobility in the context of employment opportunities is often a focus during transport planning, women's travel demands extend far beyond commuting. Because a variety of activities such as household management, caregiving, and school drop-offs and pickups typically fall on women, they are 25% more likely than men to "trip-chain" (connecting a number of small trips as a longer trip).
Transport through a "gender lens"
In her book, Invisible Women: Exposing Data Bias in a World Designed for Men, calls out the language used to minimise caregiving roles (and by extension the labour of women who predominantly fulfil them). 'Compulsory mobility', as she quotes Professor Inés Sánchez de Madariaga, of Madrid's Technical University, is a concept that describes "all trips made for employment and educational purposes". Conspicuously absent from this definition is the role of caregiving.
In 2021, UN Women and the World Bank Group sought to address this kind of "gender-blind" transport planning with an online course, entitled Gender Equality in Transportation that looks to particularly address the mobility needs of women and girls, as well strategies for planners themselves looking to advance their careers in a male dominated sector.
We'll be keeping our eyes open for initiatives being promoting during this year's International Women's Day. Already publicised is The Bangalore Metropolitan Transport Corporation's commitment to free bus travel for women today to celebrate IWD 2023. If you know of any interesting studies, initiatives or organisations at the intersection of gender, planning and mobility, please feel free to reach out and let us know at info@podaris.com.