Today marks the release of our exciting new features for planning and managing scheduled services within Podaris. No transport project is an island, and the most accurate and effective transport projects involve the perspectives of many different scenarios and mode options. Occasionally that may be comparing a PRT system to a new bus route, or even analysing the effects of increasing the frequency of a metro line versus an LRT extension. Now that is all possible from directly within Podaris…
For those planning fixed infrastructure such as rail, metro or hyperloop networks, the process of drawing proposed routes with Podaris:Plan's parametric modelling tools will remain the same. For planning road-based systems, like a bus route, we've added advanced new street following capabilities. Simply select the desired points along the route, and Podaris will snap to existing roads, finding the most optimal path and calculating the runtime based on historical traffic speeds.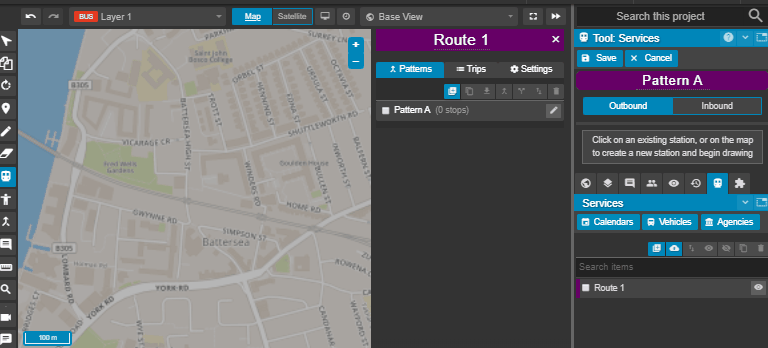 Once you've planned the stop pattern of a route, a host of new features give you the ability to easily define and understand your service's timetables, vehicle specifications and transport agency details. By setting constraints on either the fleet size, desired frequency of the service, or through defining exact departure times, you are easily able to explore and understand the effect of different changes to a service. How will changes to the service's frequency impact fleet size and ridership, for example? Podaris makes these calculations automatically and presents key metrics for each route as an interactive graph.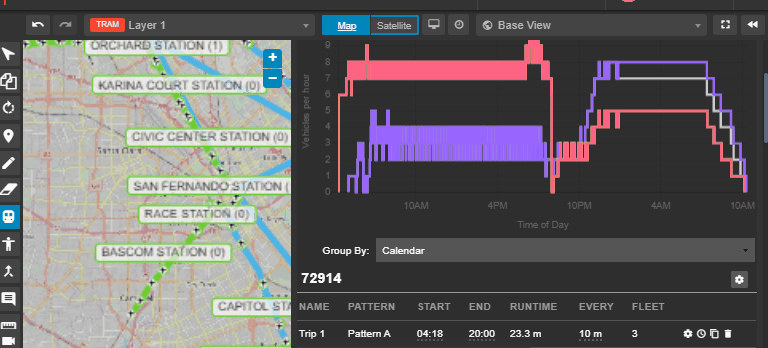 The ability to visually identify activity associated with each route is now extended to the new project clock tool, which gives you a visual overview of your network on specified days and times. From here, you can easily view the active routes at a specific date and time, or across a range.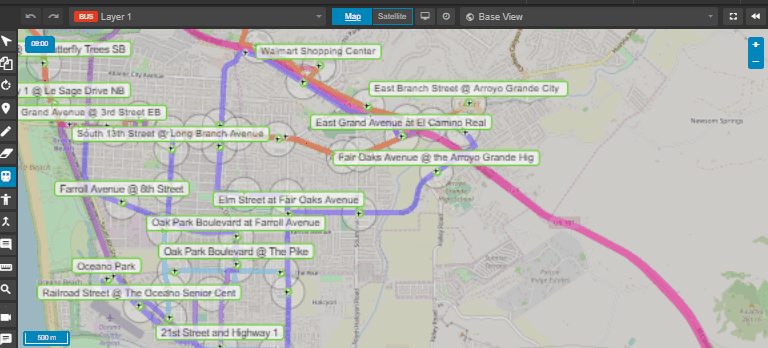 And of course, all of this integrates seamlessly with Podaris' existing travel time and demographic analysis tools. As a suite, these tools provide an extremely powerful, yet eminently digestible way of interpreting data from any source. You may choose, for instance, to import your own datasets and use the isochrone query tool to reveal how your proposed bus service will increase low-income access to a city centre…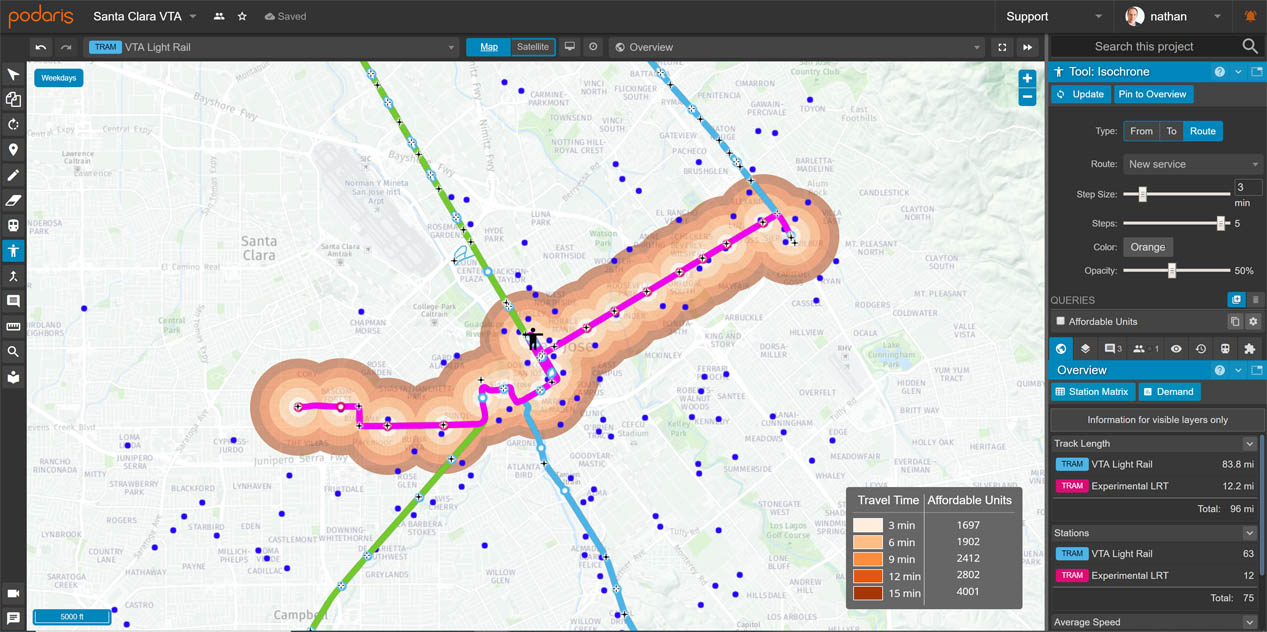 As well as understanding who is travelling on your network, you can now see how they might travel along your proposed routes. The new interactive journey planner allows you to explore how a hypothetical traveller would navigate your network on a given day and time. Helping you answer questions such as:
How much time will they need to spend walking?
What happens to their time spent waiting if you change the frequency of a service?
Does a given scenario result in fewer transfers?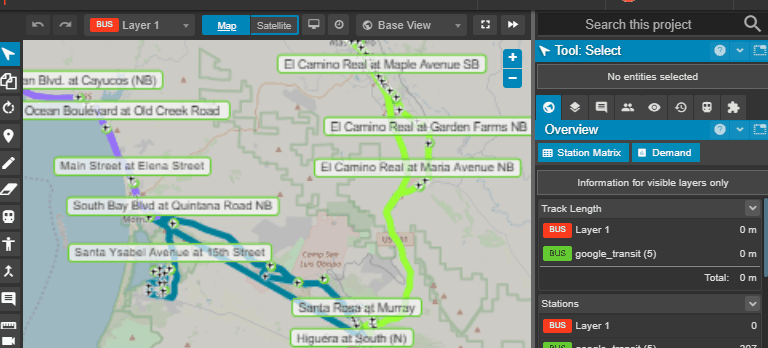 While these tools offer a comprehensive solution for route planning and service scheduling, Podaris continues its support for interoperability with existing standards. You now can import and export a variety of commonly used formats, including GTFS, TransXChange, and NeTEx. If there are other formats you need to work with please contact support.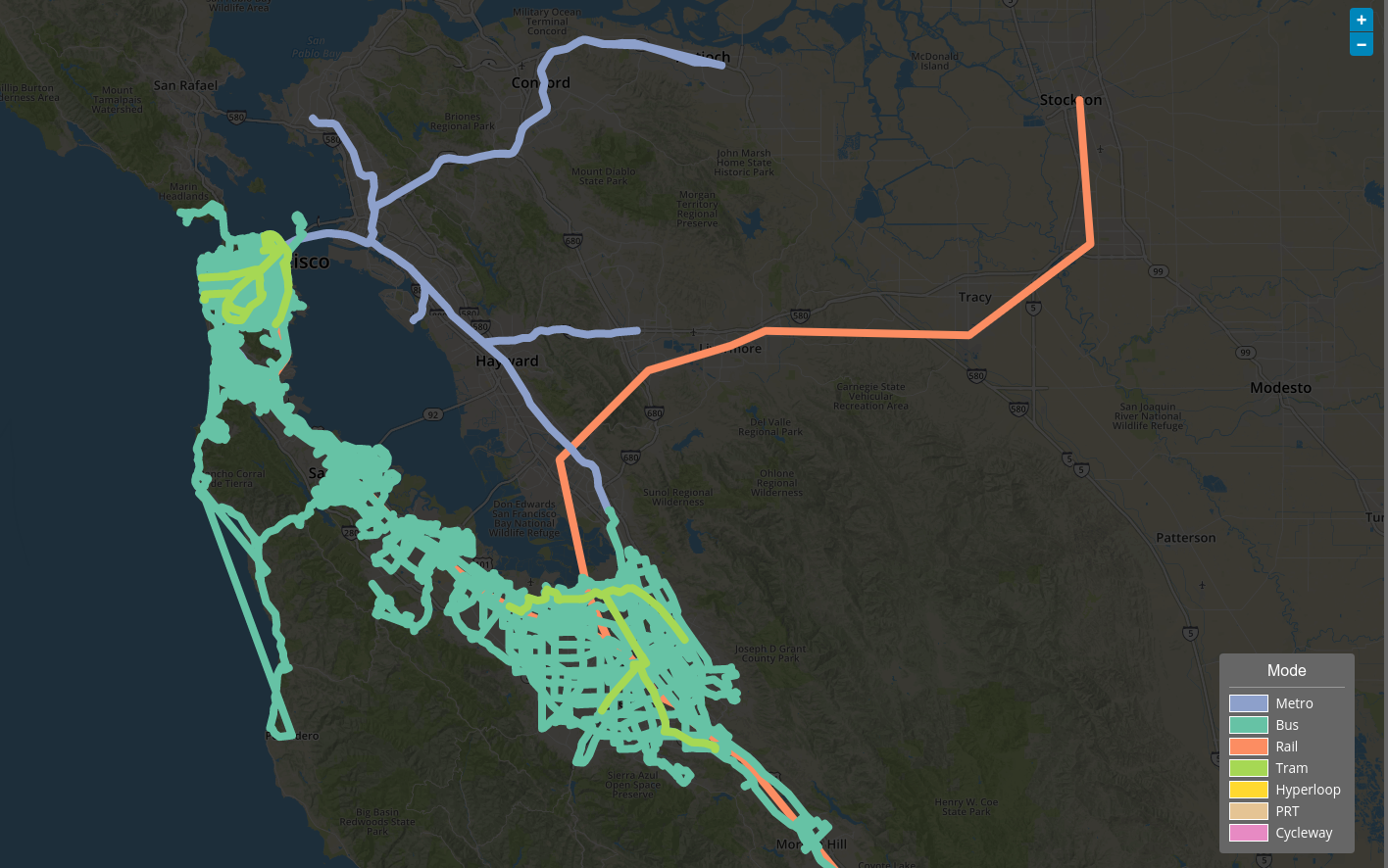 These features are available today for all enterprise customers, and we think these tools will change the way you use Podaris. If you'd like to know more about how Podaris can accelerate your service planning, please get in touch at info@podaris.com to schedule a demo.
Upcoming Events
If you're in the UK this February, why not come and talk to us in person and let us show you how Podaris can benefit you. Catch us at the following events:
February 6th, London, UK: The 6th annual UK Bus Summit, demonstrating how Podaris can be used to rapidly plan and analyse new or existing routes.
February 11th - 12th, London, UK: MOVE where we will be exhibiting our latest features at booth S10.