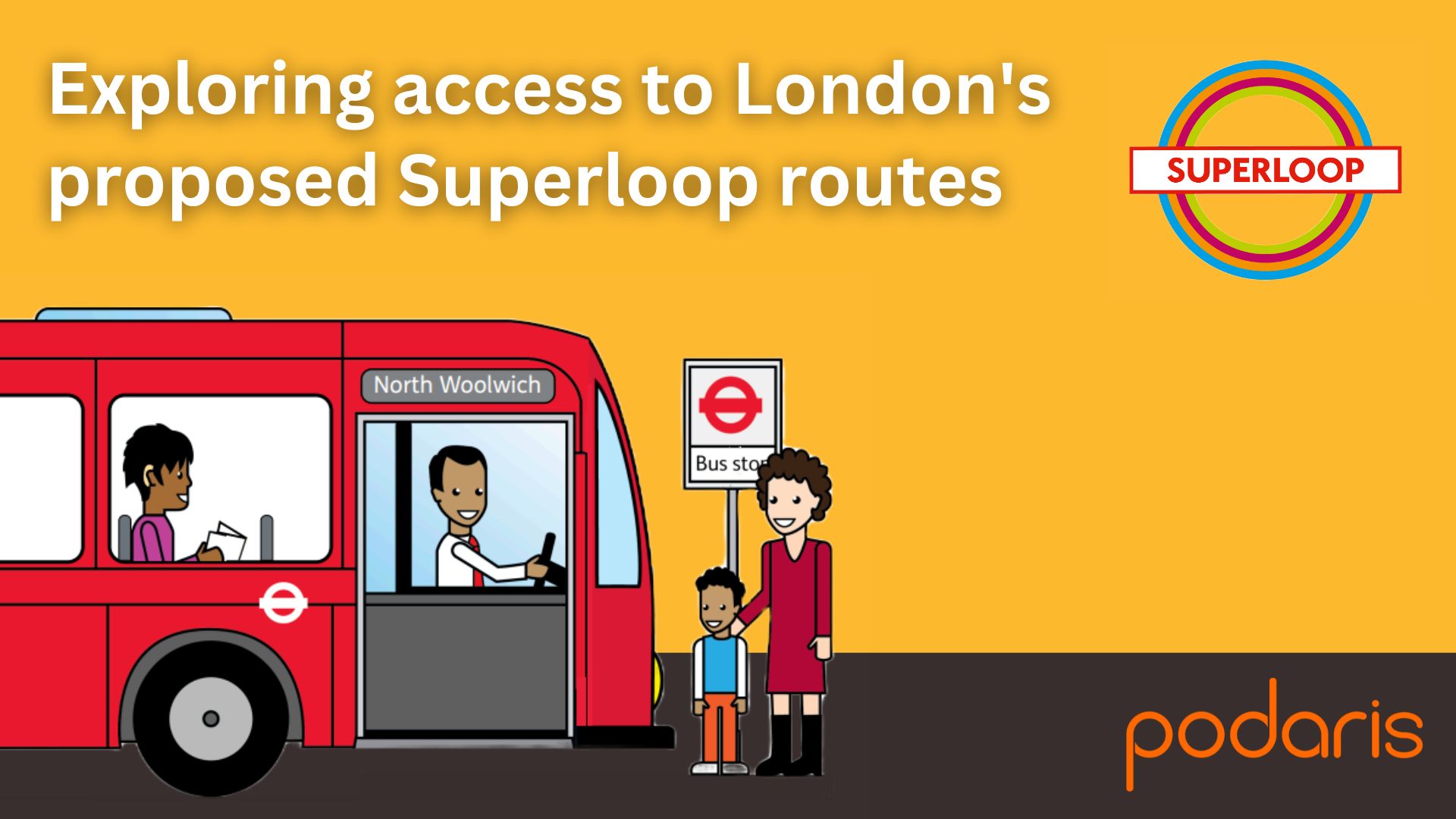 Recently, Transport for London (TfL) has been making public its proposals for new express bus routes as part of its Superloop network. Superloop aims to be a network of express routes that will circle London and connect outer London town centres, hospitals, schools and transport hubs.
The new routes are designed to promote sustainable journeys, give people more transport options between key locations and improve journey times. Details of the routes have been shared at haveyoursay.tfl.gov.uk, where TfL is inviting feedback from the public. Here they have produced a package of information, including maps of the proposed routes, their connections to other transport options and the Equalities Impact Assessment of their proposals.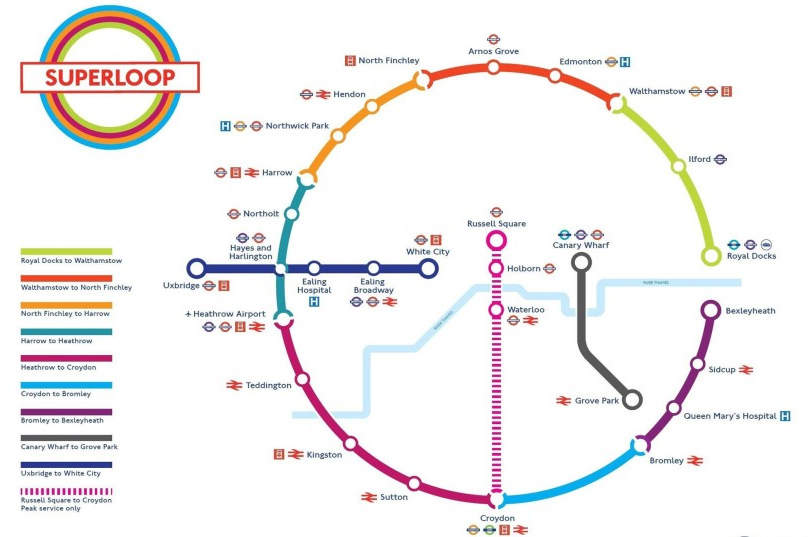 Using this information, we recreated the proposed SL2, SL3 and SL5 routes in Podaris in order to explore the impact of the proposed routes on a number of different demographic groups.
How did we do it?
Creating the routes themselves is simple with Podaris' automatic street following capability. We simply add stops to our map and Podaris joins the dots, connecting them via the underlying road network.
We then used freely available UK census data with attributes such as age, race and disability status, added as a dataset layer with a simple drag and drop. From here, Podaris allows us to construct travel-time or accessbility isochrones using our routes and census data.
A variety of isochrone types are available (you can find out more about these on our website) but in this case we're interested in walking access, up to 400m from our routes. In a few clicks, we can visualise the accessibility and generate outputs that can help inform feedback during consultations such as these.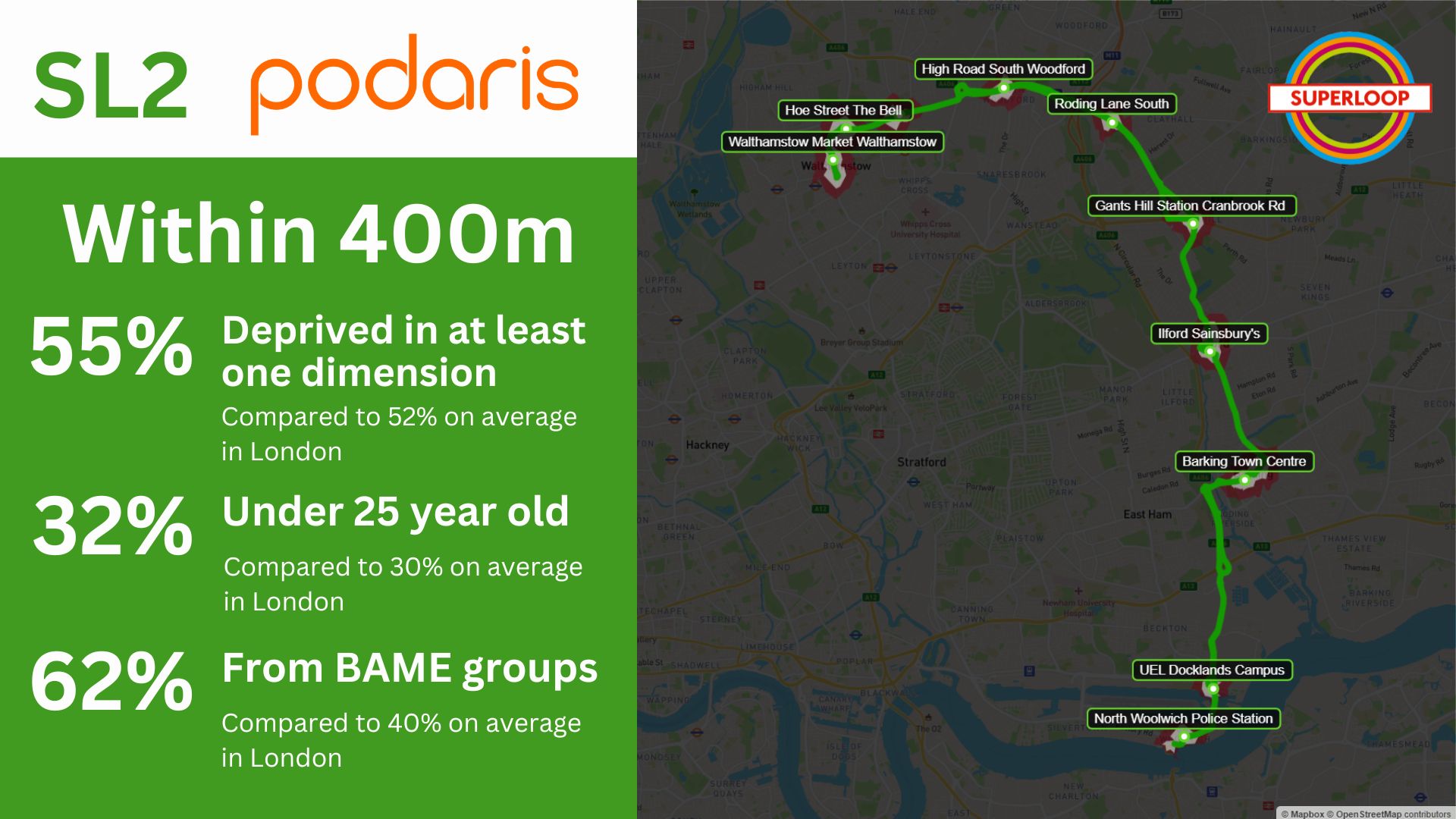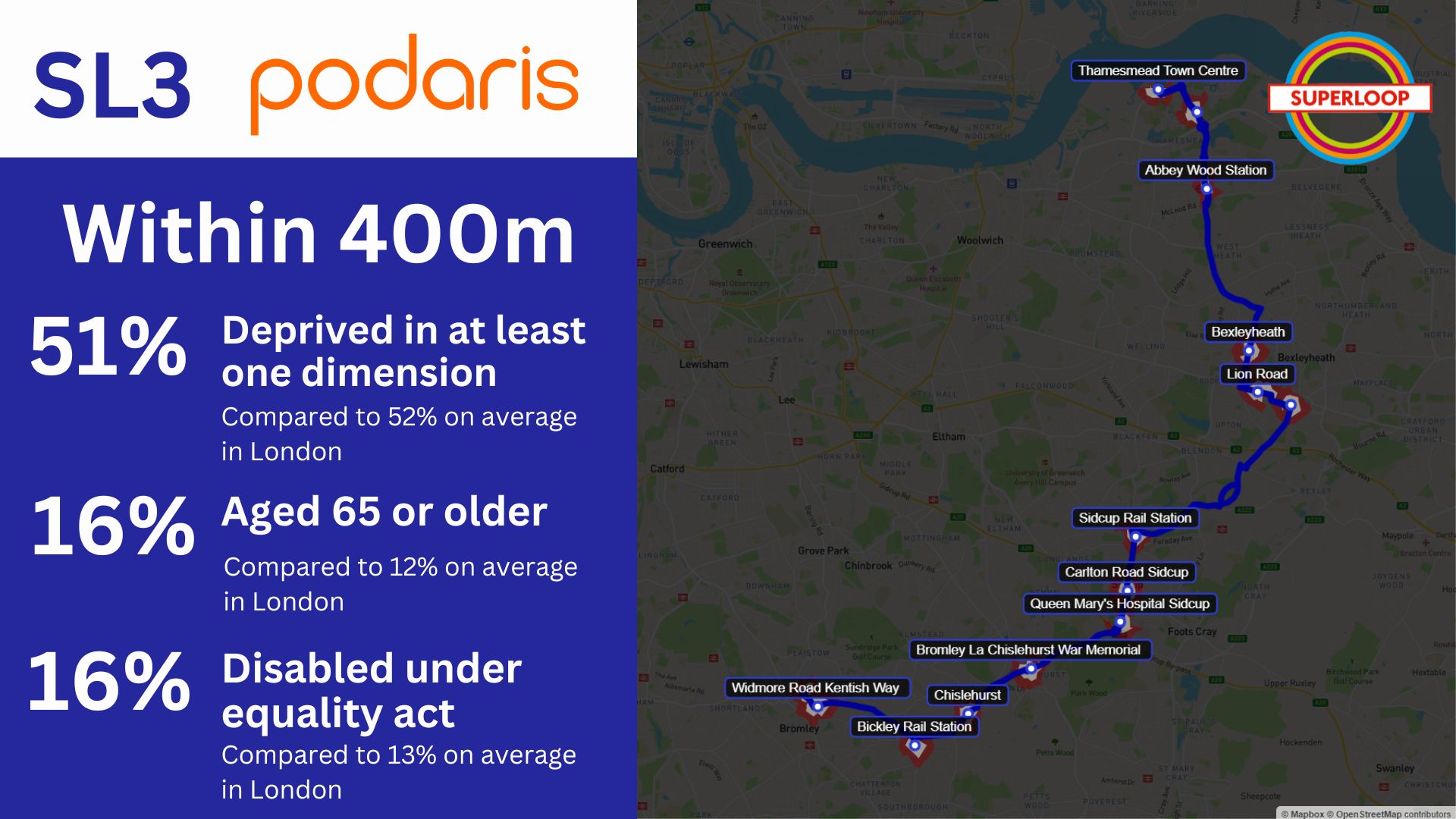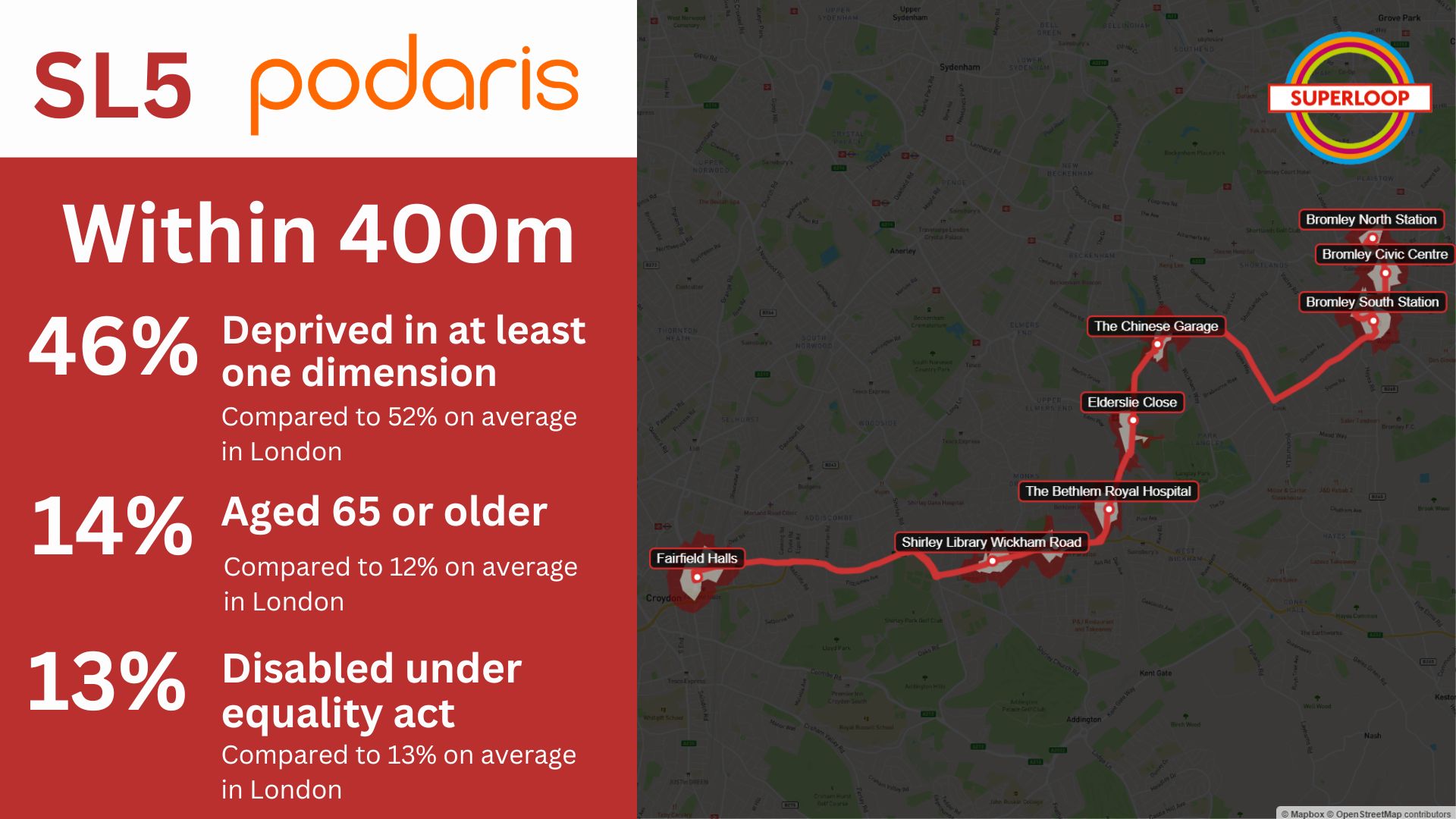 To learn how to create your own travel time and access based isochrones in Podaris, head over to our knowledge base for a series of step by step tutorial videos.