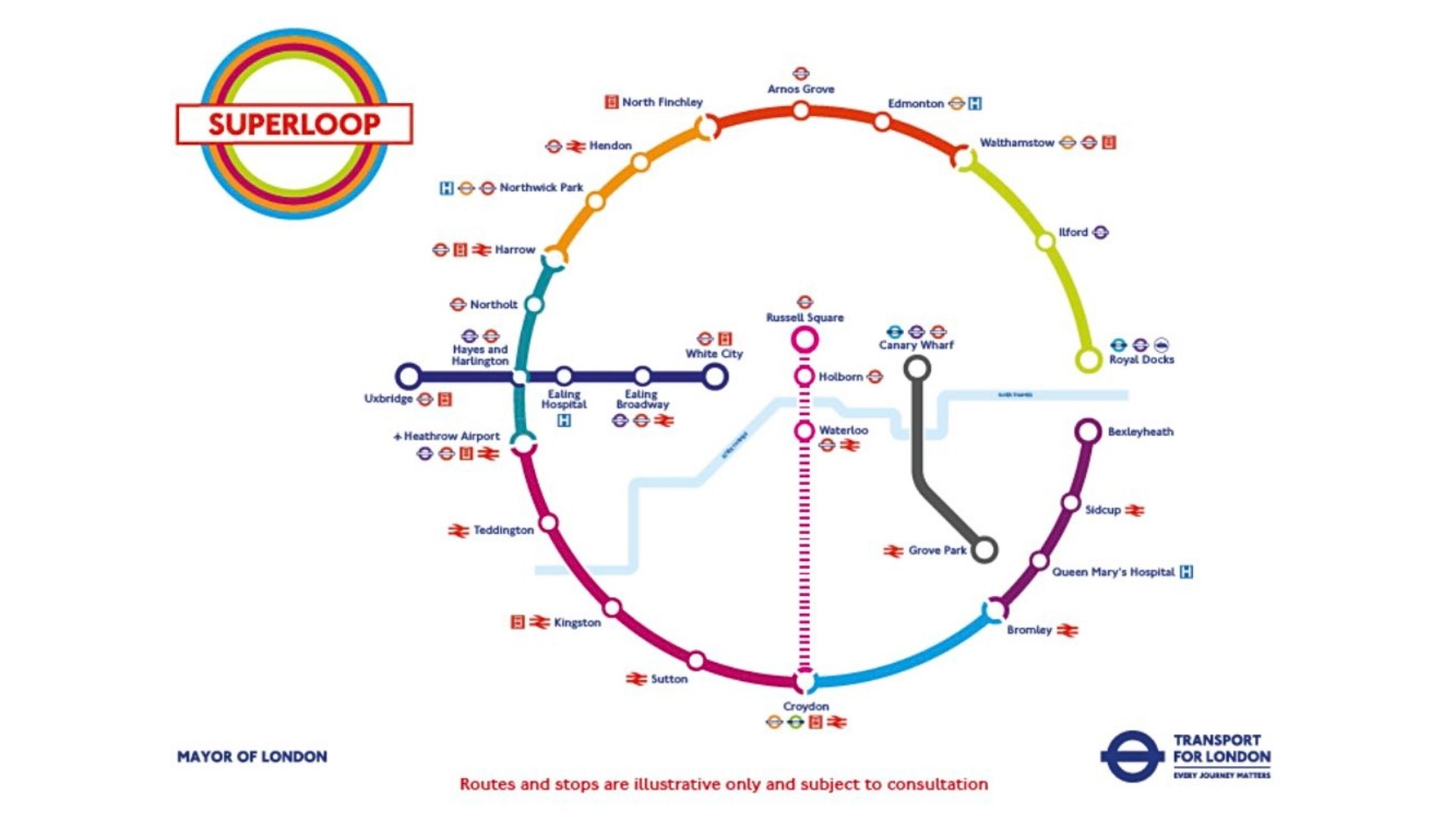 There's exciting news for Londoners today with the announcement of the forthcoming "Superloop" bus network, designed to "connect town centres, railway stations, hospitals & transport hubs" in the capital. The £6m orbital network is set to revolutionise transport across Outer London, adding more than 4 million kilometers to their outer network. The new network will include express buses with fewer stops and faster journey times, bringing passengers a more efficient travel experience.
Express buses are not new to London. In fact, they have been a popular mode of transport for Londoners for many years. Historically, express bus services were created to provide faster and more direct routes for commuters. With the introduction of the Superloop network, TfL will be taking this concept to new heights by offering a comprehensive orbital loop around Outer London.
At Podaris, we have conducted an analysis of the travel time benefits of the express bus route 607 compared to the stopping service 207 through isochrones, with 800 meter maximum access distances here. Our findings show that the express bus service saves passengers a significant amount of time, with shorter travel times between stops.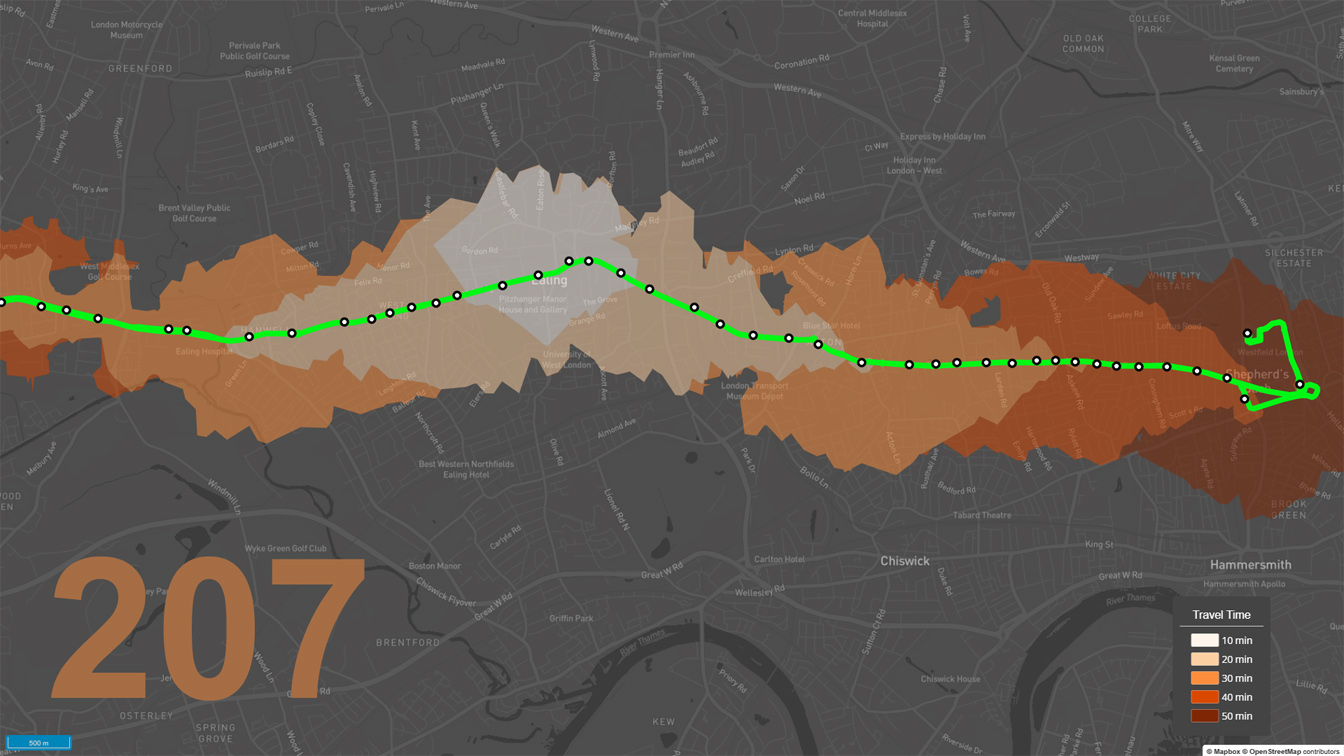 This analysis underscores the benefits of express buses and highlights the positive impact that the Superloop network will have on commuters.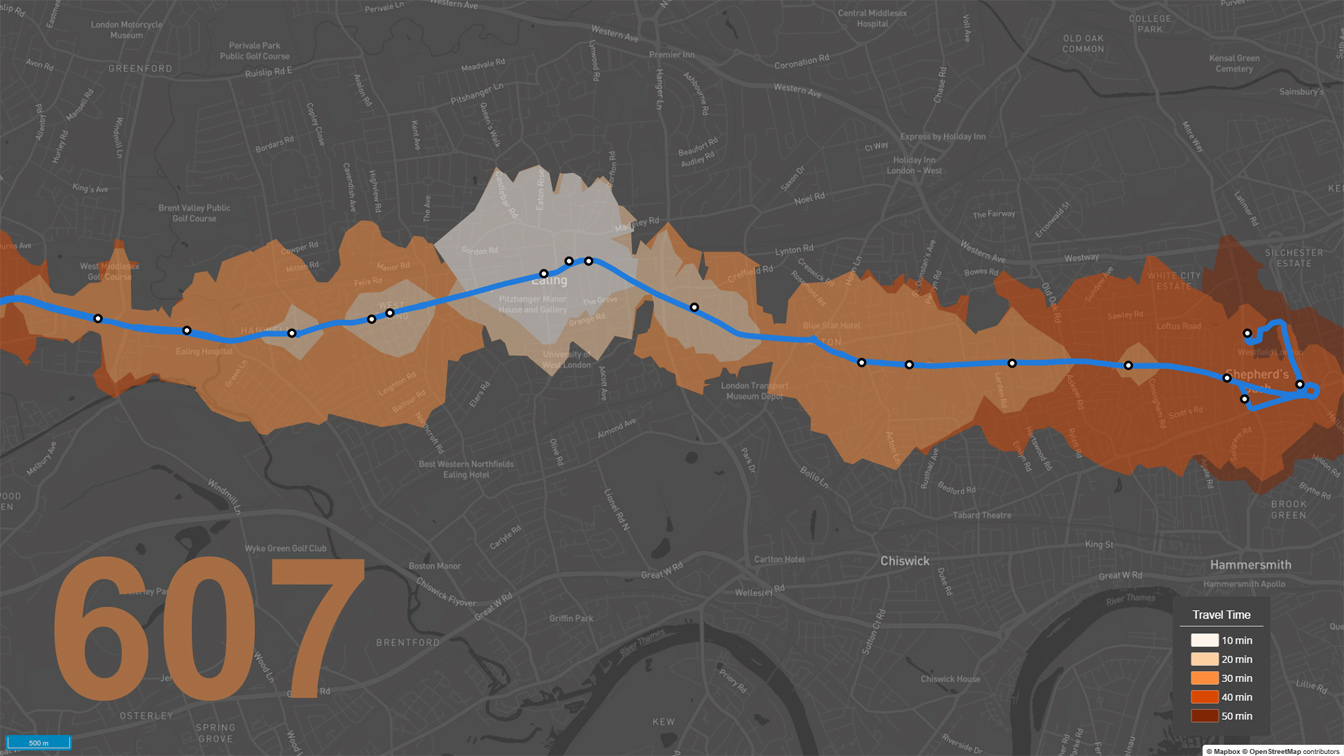 What is the Superloop?
The Superloop network is set to start by rebranding TfL's four existing express bus routes as Superloop. Additionally, TfL will be doubling the number of buses on the X26 between Croydon and Heathrow to every 15 minutes, making it the longest and most frequent express bus route in London. TfL has also guaranteed a new Superloop express route between Harrow and North Finchley to connect with the existing X140 to Heathrow and X26 to Croydon, forming the Western half of the network.
Overall, the Superloop network is a much-needed initiative that will significantly improve London's transport infrastructure. It is due to be introduced in stages, subject to public consultations and we look forward to seeing the positive impact it has on Londoners' daily commutes.
Be the first to hear about them by subscribing to our newsletter below, or take a complete tour of Podaris today by scheduling a demo.