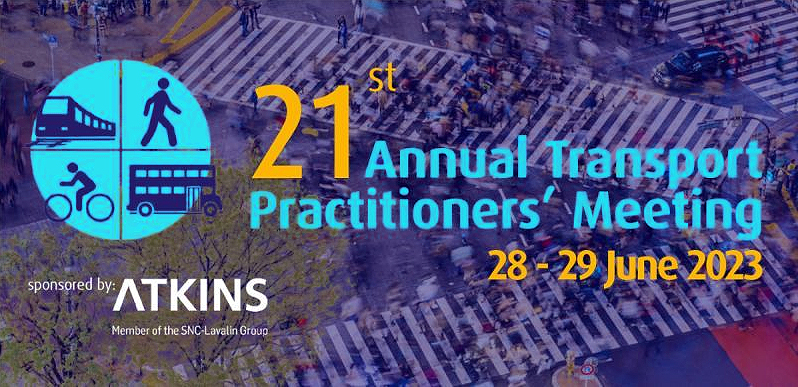 This year's Transport Practitioners' Meeting, held at the University of Greenwich was the 21st in its history and brought together a wide range of transport professionals for two days of presentations, networking and debates.
We arrived on the Wednesday morning, having travelled sustainably using the step-free Elizabeth Line and DLR with our stand (ominous Dalek-like thing, below-right) to a packed conference with a box of signature Podaris doughnuts in tow. With around 100 talks and 8 conferences, spread over a 2 day period, there was a huge variety of content on offer, with discussions themed around topics such as liveable neighbourhood places, methods and methodologies for transport modelling, and sustainability planning.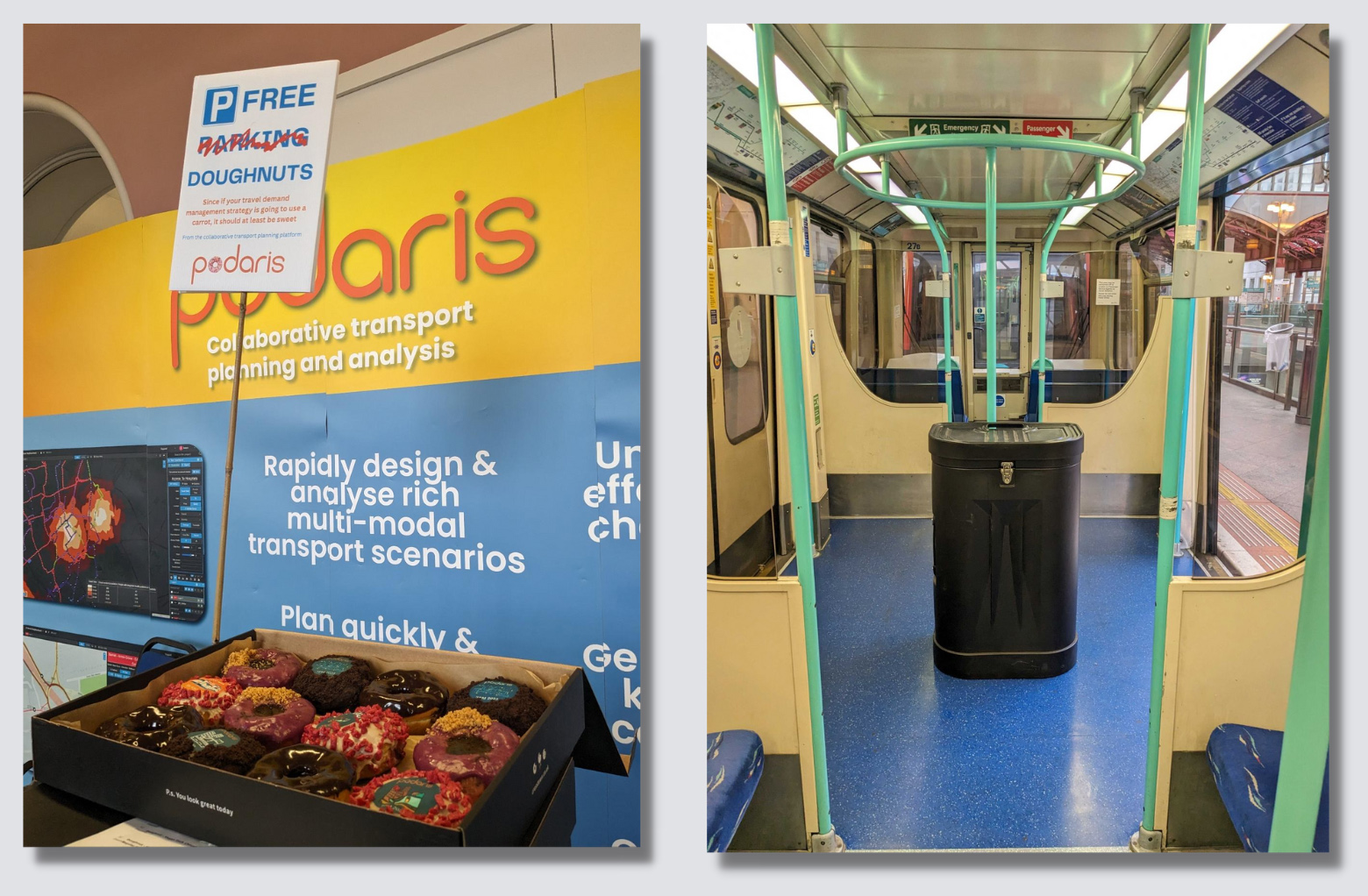 This year's event had a strong focus on tools and techniques for holistic planning, with particular emphasis on their importance after the publication of new local transport plans. A number of talks looked at the different models used to analyse current and potential modal share. Much of this was focussed on London due to the availability of data for the region.
Other talks dissected some of the assumptions inherent in planning, such as bus stop spacing and the use of BRT networks to improve travel speeds. Further talks explored the different stakeholders involved in a typical transport project, from practitioner to politician and the importance of making it easy to bring politicians into the process. We discussed with some of the attendees whether the focus for transport in the UK should be on encouraging mode shift from car to bus or on keeping people on buses.
Podaris had the pleasure of hosting a workshop later that afternoon, titled "Interactively exploring and creating transport accessibility levels and indices". The workshop aimed to provide practitioners with an understanding of the history and current state of transport accessibility levels, which measure how easily and conveniently people can reach destinations using different modes of transportation.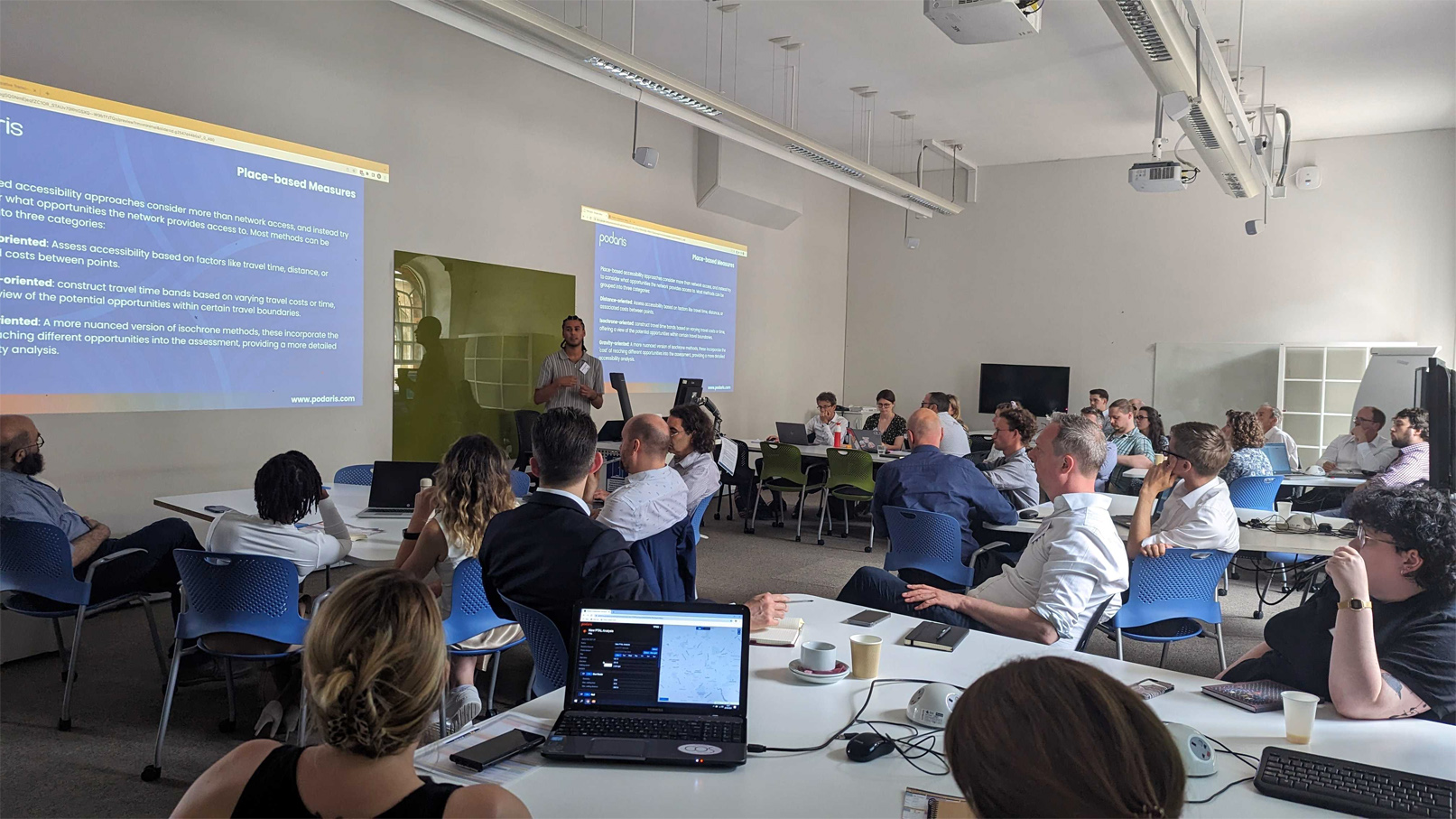 If you'd like to see how Podaris can answer your accessiblity questions and dramatically accelerate your transport projects, get in touch now and schedule a one-on-one demo with us today!