It's been a very busy summer for Podaris! The size of our development team has more than doubled, and we're to deliver the first substantial fruit of this effort: custom overlays.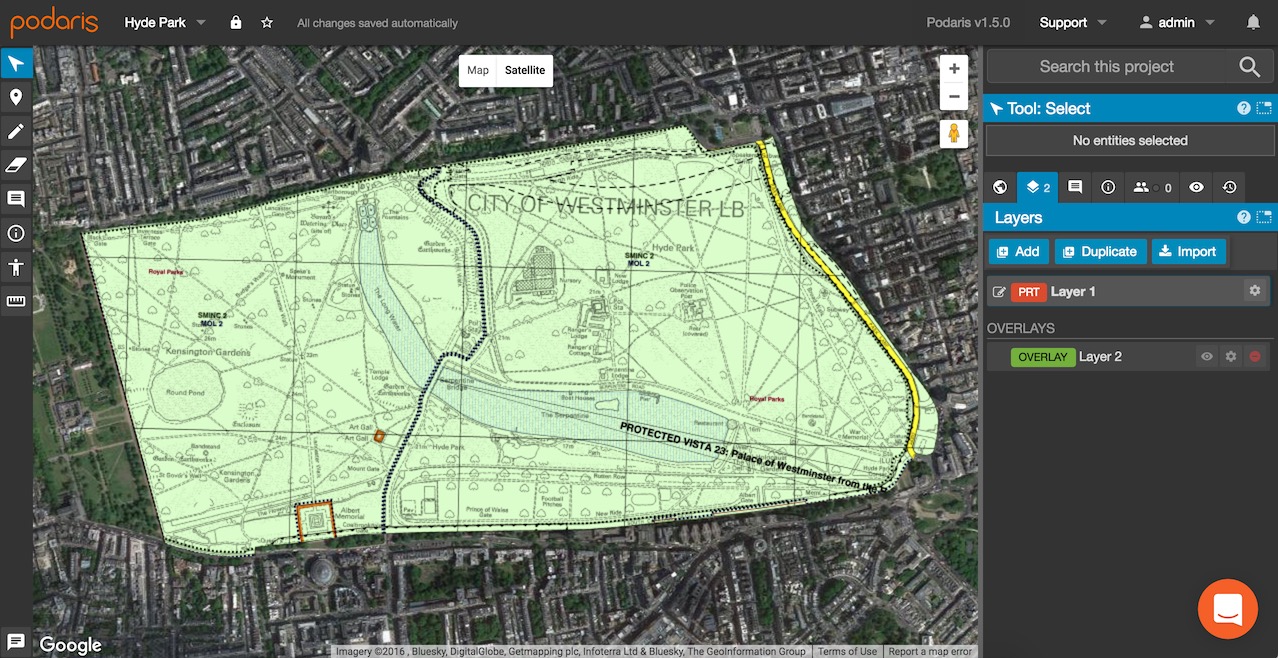 Have you ever wanted to use your own images as the background map for Podaris? Now you can, using the custom overlay feature. You can bring any image into The Podaris Georeferencer, and it will be scaled, rotated, and map-projected to align with the base map. This tutorial video explains how it works:
Creating custom overlays requires a pro account. A big thank-you to Max Harlow for taking the lead on developing this functionality, as well as the Geovation Hub programme and Ordnance Survey for sponsoring its development.
Many other new features have recently arrived in Podaris. This includes:
Substantially improved rendering, most notably for grouped stations:
Thumbnails which make it easier to organise and discover projects:
Far better accuracy for the travel-time, velocity, and distance calculations. Not quite engineering-grade, but far better than other planning tools, so we've removed the caveats. These numbers are more than good enough for high-level feasibility planning.
A real-time chat system for messaging collaborators, when leaving comments on the map isn't appropriate.
Much-improved map comments, including editable comments and threaded replies.
If you haven't tried Podaris in a while, check it out again. We think you'll be impressed by how far we've come along – and by what will be coming soon. Check out our product roadmap on Trello to see what we have in our pipeline, and please make your own feature requests there as well!