In our 2020 year in review, we asked, 'Will 2021 be the year that everything goes back to normal? Does "normal" even exist anymore? Or has the pandemic set some things irrevocably in motion?'. As 2021 closes, many of the same uncertainties remain. Many of us have had to adjust to new ways of working, to tentatively reconnect with the world as we knew it, and to define for ourselves 'the new normal'. For all of this uncertainty – punctuated by moments of great optimism as the world (mostly) embraces new vaccines – 2021 has produced countless examples of great resilience, on every scale and in every sector.
Public transport has seen predictably profound effects in ridership across all modes. Yet while there remains a lack of certainty around when this pandemic might conclude – and with it, difficulty in forecasting behaviour along an unknown timeline – the majority of those polled this year have stated their desire to return to public transport post-pandemic.
The future of ridership in a post-pandemic world
An APTA survey undertaken in July 2021 showed that 72-86% of 1,200 working age adult transit users plan to return post-pandemic. At the end of 2020, other surveys – such as the City of Boston/A Better City survey, polling about 4,200 respondents – found significantly lower rates of expected return, with only 52% anticipating their return to subway and commuter rail, and fewer still – 47% – considering a return to bus.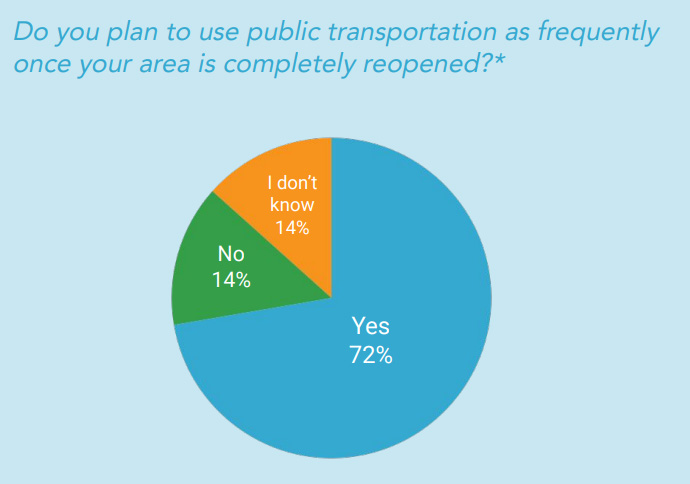 As transport planners contend with the new challenges emerging from the pandemic, many have been tasked with rapidly planning interventions, often with tools that were never designed for the kind of agile and collaborative scenario planning befitting this level of urgency. Podaris has been able to offer just such a solution on a single multimodal platform. We've seen the platform being used for planning, analytics and stakeholder engagement across a wide range of projects, bringing teams and external stakeholders together remotely from everywhere in the world.
But planning for pandemic related transport interventions has only been one aspect of our customer's work with Podaris this year. Much of our focus in 2021 has been on supporting the UK's National Bus Strategy - the government's ambitious vision for reforming the planning and delivery of bus services in England. For us, this has meant supporting local authorities to explore the effects of timetable and route alterations in Podaris and fulfil the government's ambition of providing services that are cheaper, more frequent and more accessible, as they draw up their Bus Service Improvement Plans.
A year of developments
Over the past year, we've added a host of improvements in the form of new features and performance tweaks, not least Podaris' new street following capability for rapidly drawing bus routes that snap to the underlying street networks.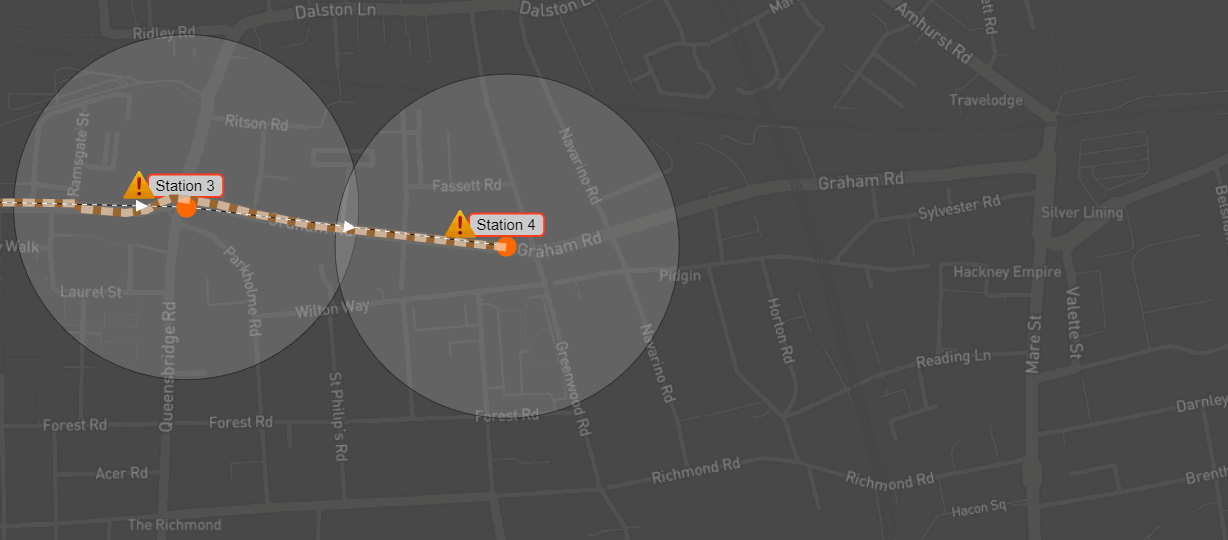 2021 has also been an opportunity for us to work with a number of leading organisations to promote and explore the possibilities of rapid and collaborative transport planning. In Feburary, Podaris became stakeholder members in the Transport Planning Society. The TPS provides support and networking to members with a calendar of technical seminars, conferences and social events.
Later in the year, Queen Mary University of London, with the support of EPSRC Impact Acceleration Accounts, collaborated with Podaris to create TrustTransit - a method for planning multi-modal trips and assessing the risk of transport-related COVID-19 exposure across different transit networks. The effort took advantage of the deep extensibility afforded by Podaris' API.
We've had the opportunity to work with world-leading consultancies such as Arup, WSP and Mott MacDonald, to support projects across the globe and hope to unveil support for exciting new transport modes resulting from some of the partnerships that we have been developing in the latter half of this year. And we were even fortunate enough to attend several in-person events throughout the year, including the Quality Bus Event, Highways UK, Local Transport Summit and Podcar City.
Looking forward to 2022, we see growing interest in agile and collaborative transport and development planning. Although many consultancies and local authorities were forced by the pandemic to adopt new ways of working, those approaches have borne fruit, and are redefining the way that business-as-usual planning is done. We anticipate welcoming many more local authorities, planning consultancies, and transport operators into our fold in the coming months.
We will also be continuing to enhance our platform's capabilities. We're actively working on developing better support for active travel (pedestrian and cycling) infrastructure, road network planning, and stakeholder engagement tools. We'll also see the first third-party extensions of Podaris, building new products and services using our API. These extensions will allow Podaris' unique interdisciplinary modelling and collaboration capabilities to be incorporated into an ever-wider ecosystem of planning, engineering, analysis, and decision-making tools.
Finally, we're aiming to bring Podaris to several more events in this new year, as well as showcase some exciting updates in upcoming webinars. If you haven't yet experienced Podaris for yourself, schedule a demo with us today and discover a faster and more collaborative way of transport planning.