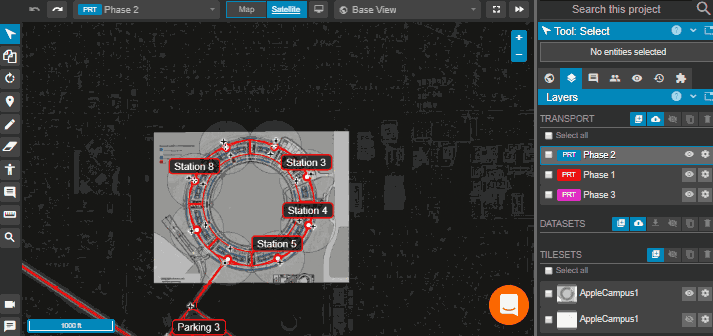 An all new Georeferencer
Podaris:Georef gives you new ways to use a way to import custom map imagery, and use them in both your Podaris Projects and other tools, such as 3rd-party GIS platforms. Making map-projected imagery accessible across multiple platforms is particularly useful for:
Plans for new developments
Historic or custom maps
Higher-resolution aerial imagery
Raster-based demographic datasets
Preparing your imagery for use is as simple as aligning a few corresponding points on both your image and the map. The georeferencer will automatically correct for geographic scale, location and map projection, and create a tileset that can be used across multiple projects and shared with other team members.
Should you need to fine-tune the location of your reference points, you can manually edit both pixel and coordinate values to make sure that your overlayed image layer matches as closely as possible to the desired location.
Once your image has been given geospatial context and imported into a Podaris:Plan project, it exists as a fully zoomable layer with adjustable opacity.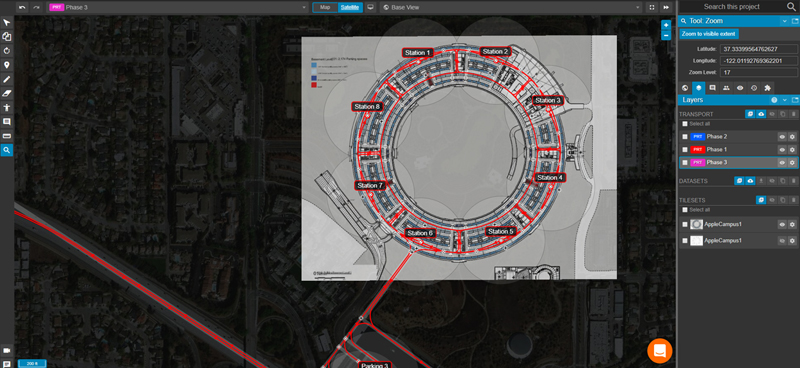 Tilesets and Tileset Hosting
Tilesets and Tileset Hosting As well as being able to create tilesets from georeferenced imagery, Podaris now allows users to work with third-party tilesets, and to export tilesets for use in other software.
When used in third party applications, tilesets are served from Podaris via the Slippy Map (XYZ) standard. Third party applications which support Slippy Maps can now use Podaris tilesets simply by copying the XYZ URL.
We are working to expand the selection of available tileset import formats to include ArcGIS and CartoDB. If there's a format that you want to see us support, please get in touch.
Free accounts can create custom tilesets for low-volume hosting. For higher-volume hosting requirements, please contact sales@podaris.com.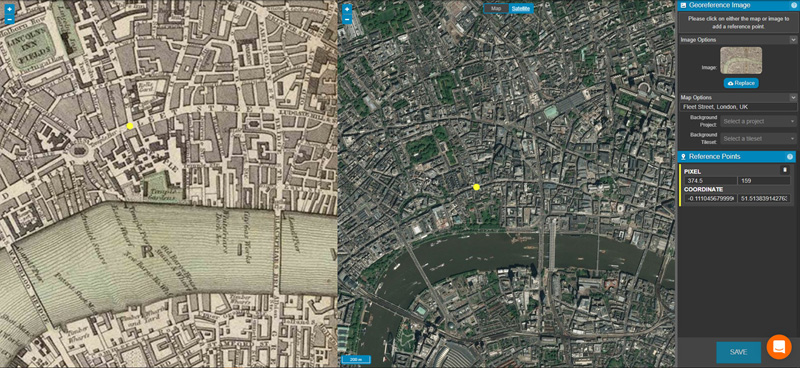 The new georeferencer and tileset features are available to use right now. You can dive straight in, or use our online help to get started!