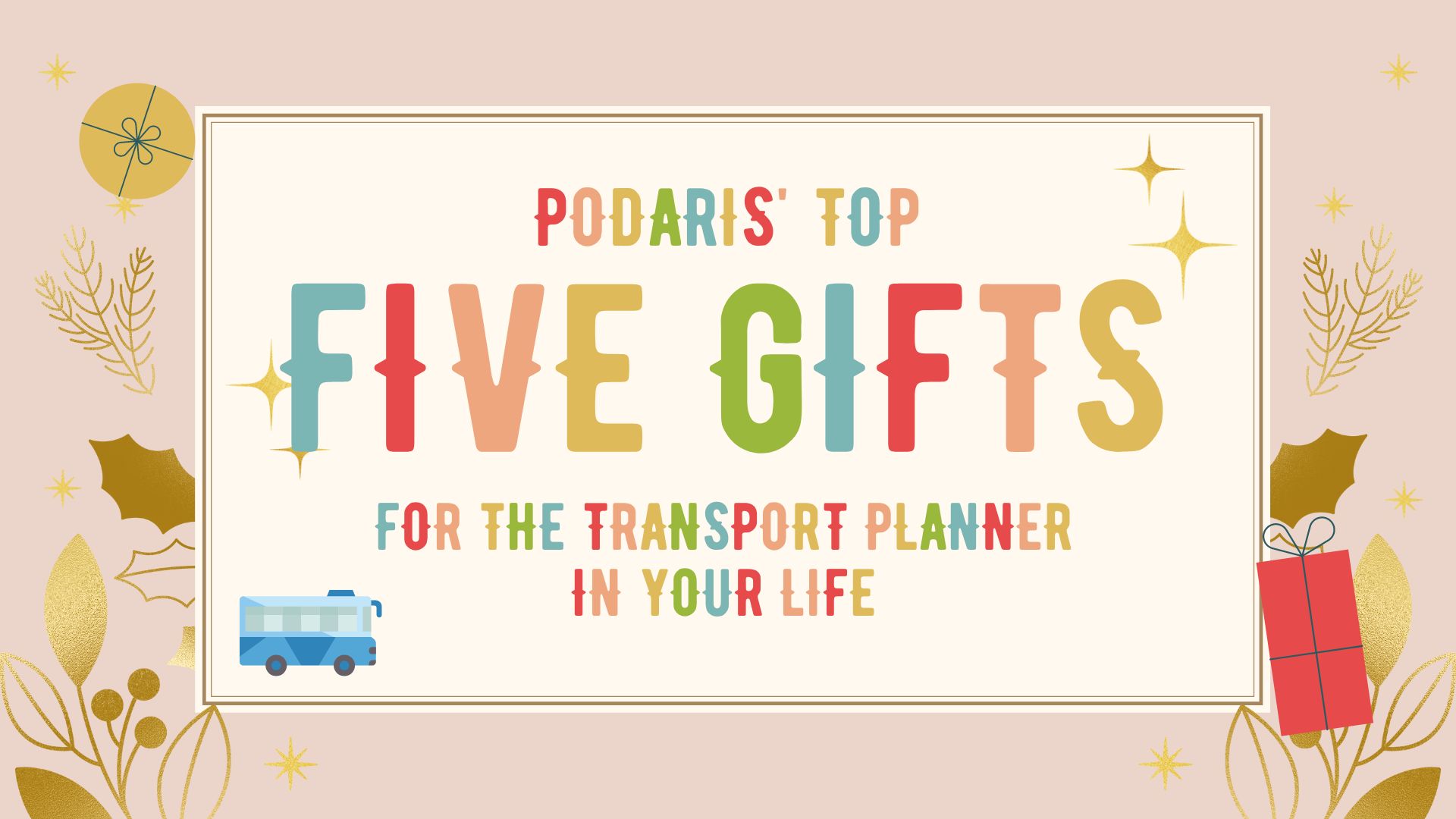 Christmas is approaching and now that the threat of COVID-19 has been entirely eradicated and the savings passed on by energy firms swollen with profit have left us all flush with cold hard cash, what better way to celebrate than by squeezing ourselves into shopping centres and seeing out the year in a delirous blitz of spending?
This year, we kindly ask that you spare a thought for the humble transport planner in your life, who will certainly have been made to feel at least partly responsible for all the public transport problems in their country during the last 12 months. Therefore, we present our top 5 transport themed gifts that may just serve to bring a cracked smile to the lips of said transport planner on Christmas day, and in so doing promote a healthier standard of public transport planning worldwide.
So without further ado, our top gifts for planners (and transport enthusiasts alike)…
These beautifully crafted LED maps show the live movement of trains on a variety of transit networks around the world, including the London Underground, the New York City Subway and the San Francisco Bay Area BART. Just power them up, connect to a WiFi network and follow real-time network activity at-a-glance. These boards are fully reprogrammable, so the intrepid amongst you are free to use whatever data source you'd like.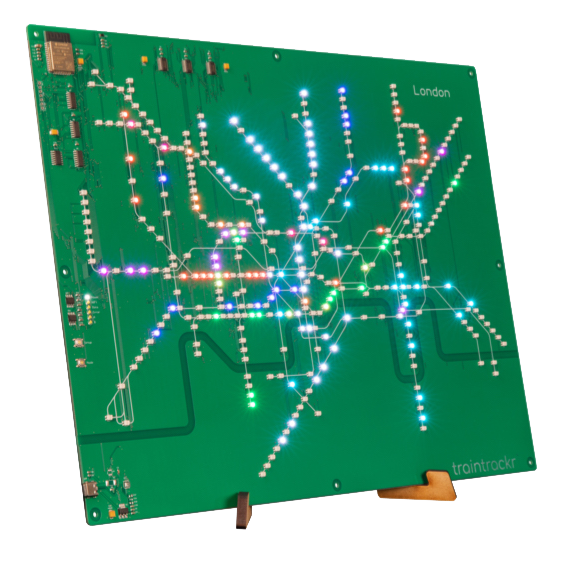 Record your travels with these vibrant scratch-off maps of the world and UK/Ireland. These maps are available in a variety of colours, sizes and styles and are perfect for the home or office. We particularly like the Hello map, which teaches you to say hello in over 190 countries as you go.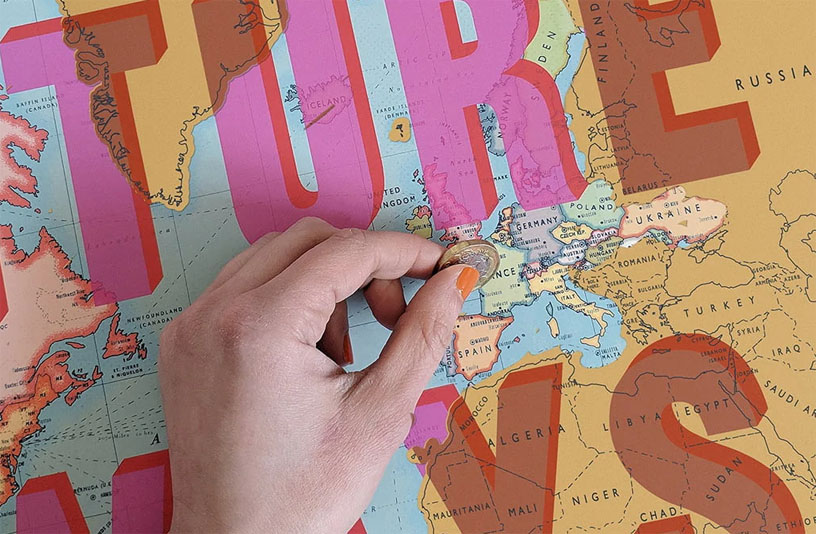 3. Modern Moquette Socks in a Box
For the uninitiated, moquette is the woolen material used in public transport seating. Not without their charm, in design terms these sit somewhere between the carpets of 1970s working men's clubs and the loading screens of ZX Spectrum games. Now you can wear a different modern London transport themed moquette for every day of the working week, with this 5-pack selection of socks in a box!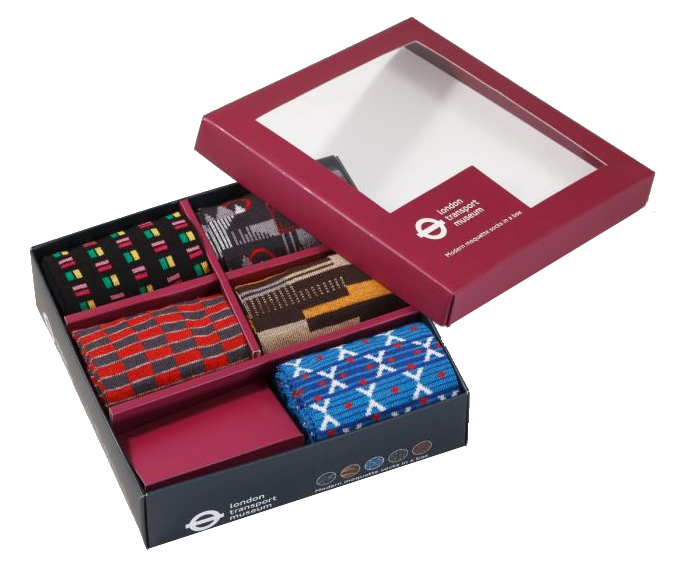 4. Hidden London Discovering the Forgotten Underground
"An authoritative account of London's vast and vital transportation network, with breathtaking images and unexpected stories." 240 lavishly illustrated pages detailing the labyrinthine world of repurposed London Underground spaces. A beautifully rendered coffee table book that will announce to any houseguest that you are particularly fond of disused holes in the ground.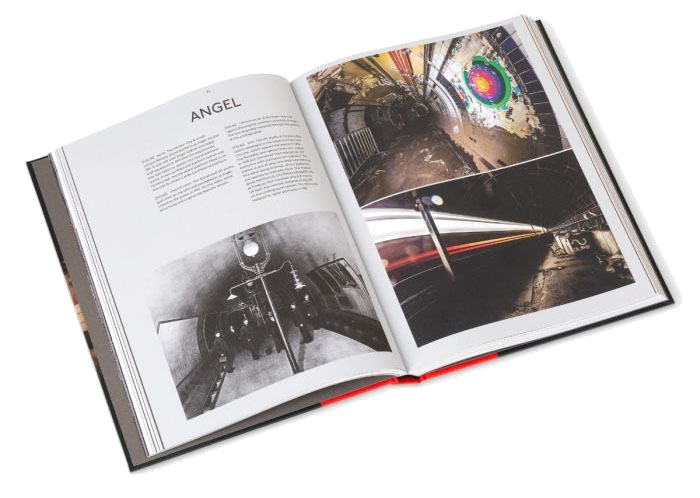 5. SubZero Public Transport Delay Pedal
Need a vaguely sarcastic but functional gift for that difficult-to-buy-for guitar playing transport planner in your life? The SubZero Public Transport Delay Pedal offers up to 400ms of delay time, which is only slightly less than the average UK train journey, give or take an hour.